Demand Responsive Transport, Paratransit
Download PDF case story about how the Regional Transit Authority Fynbus uses Logistics Planner for DRT scheduling.
Fynbus is the regional bus authority at Fyn and is owned by 10 municipalities. Fynbus offers Demand Responsive Transport (Flextrafik) that is an option for citizens who are unable to use ordinary public transport to get to school, an institution or treatment.
The operation of the busses is handled by subcontractors, while Fynbus takes care of the scheduling and planning of the 500.000 annual trips.
The scheduling is performed using Rapidis Logistics Planner, which will ensure that the schedules will comply to complex demands and constraints within Demand Responsive Transport. At the same time, the scheduling process ensures that the resulting routes will be as cost efficient as possible.
With a vast amount of daily trips, there will be daily changes in the passengers need for transportation.
Using Rapidis Logistics Planner it only takes minutes for Fynbus to rerun and update the schedules with the changes incorporated.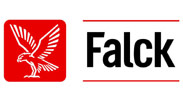 Scheduling for Service Technicians
Rapidis has delivered system that enables Falck to create long-term load forecasting for the work-load on their many fitters and service technicians.
The forecasts are based on operational data coupled with detailed simulation calculations.
Falck Teknik also makes the daily planning and scheduling for technicians with Rapidis Logistics Planner. Special functions that handle tasks that shall be performed every 2, 3 or 4 months, has helped to optimize the planning, so the total drive time for all the technicians is reduced significantly.
Newspaper Delivery Routes
The system produces detailed routes based on a GIS road network and address data. In order to handle large areas the system automatically groups addresses into larger segments before starting the optimization calculations. This lowers the calculation time and makes it possible to handle large areas at a time, containing hundreds of routes.
On the technical side, the system is based on the Rapidis Logistics Planner – a server application, offering:
A web-service based programming interface
Job-queue functionality and multiple concurrent calculations
Efficient calculations utilizing multi-core CPU architectures for greater performance
The server architecture makes it possible to easily handle multiple users requiring concurrent calculations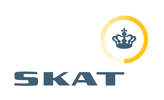 Danish Tax & Customs Service
The Tax & Customs Service (Told & Skat) has chosen a FleetView-based solution for the automatic calculation of Commuting routes and distances for all tax payers, in order to automatically calculate deductions for taxpayers. The solution, which consists of various extensions to FleetView Route and integration with WebSphere MQ was developed by Informi GIS and Rapidis.

Online Laundry Service with pickup and delivery
Download Washa Case Study and explore details about how Washa benefited from in-cooperating Logistics Planner in their operation.
Washa offers to pickup your laundry, take care of washing and dry cleaning and return your shirts and sheets to your location. This is a service appreciated by many costumers; so many that Washa has now implemented Logistics Planner for automated scheduling and route optimization.
With Logistics Planner Washa has managed to increase the number of pickups and deliveries from 8 to 12 per hour for each delivery van. As a positive side effect Washa can now plan and optimize for the entire fleet within minutes – something that they used spend 10 office hours doing.
Washa costumers decide what 1 hour time slot they want pickup or delivery. Therefore Washa has even expanded their use of Logiscs Planner to dynamically price delivery costs making it attractive to clients to choose a time window where Washa has other stops near by.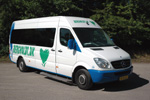 Demand Responsive Transport
Together with our partner, Partex, we have assisted bus operator Bergholdt.dk with the implementation of a solution for automatic route planning of the paratransit that Bergholdt.dk does for the Municipality Svendborg.
Rapidis supplies the logistic planning software, which Partex has made accessible from their adminstrative software Easy@Tour, which is used by many bus operators in Denmark.
For the bus operator this means that he can keep his current administrative software and at the same time obtain new functionality for planning and optimization in paratransit.
Director John Bergholdt, at Bergholdt.dk, has experienced several benefits from his Easy@Tour extension:
We have reduced the every day planning time with app. 1.5 hours and new and updated plans can be produced within minutes
For a series of tasks that normally requires 5 – 10 buses, we can optimize the routes and save app. 1 bus
The routes that we get from Rapidis Logistics Planner and Easy@Tour are realistic and can be carried out in real life
If required by the costumer, we can assign a task to a fixed resource – a feature highly appreciated by our costumers